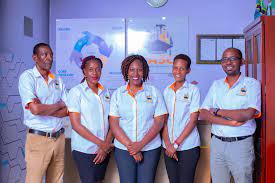 About Us
The Assessment and Skilling Centre (TASC) is the premier training, assessment, and certification institution affiliated with WQS in East Africa. As a City and Guilds accredited centre (Centre Number 851032), we take pride in our commitment to delivering high-quality training and certification services. With a team of qualified trainers and a rapidly expanding international presence, TASC is your gateway to global standards and skills.
​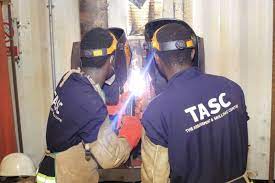 Our Offerings
At TASC, we offer a wide array of training programs that cater to both companies and individuals. Our extensive reach across borders enables us to provide unparalleled access to skills and standards that align with the demands of the global labour market. Whether you're an organisation seeking to upskill your workforce or an individual aiming to enhance your qualifications, TASC has you covered.
Mobile Training Units
TASC operates state-of-the-art Mobile Training Units, specially designed to deliver technical training to remote locations across East Africa. These units are fully equipped with cutting-edge training equipment, allowing us to reach even the most inaccessible regions. We believe that geography should not limit access to quality training and certification, and our Mobile Training Units reflect our commitment to bridging this gap. Our Values:
Integrity: We deliver what we promise.

Excellence: We aim to exceed expectations.

Teamwork: We believe in collective responsibility.

Innovation: We embrace newness that delivers impact.

Empathy: We genuinely care about your growth and success.
Our Story in Numbers:
Over 3000 individuals upskilled.

9 years of experience in the business.

A dedicated workforce of over 180 professionals.

Successfully executed 30+ projects.

Accreditation from 11 certification bodies.

Operating 4 Mobile Training Facilities.
At TASC, we are dedicated to empowering individuals and organisations with the skills and certifications needed to succeed in today's competitive world. Join us on this journey of learning, growth, and excellence.
Contact
Company Address:
The Assessment and Skilling Centre (TASC), Plot 15, Martyrs Way, Ntinda, P.O.Box 12883, Kampala, Uganda.
Tel: 00256 775 326 864
Email: info@tasc.co.ug
Website: TASC Uganda: Leading Trade Certifications & Upskilling Programs